Cursed! Call for Playtesters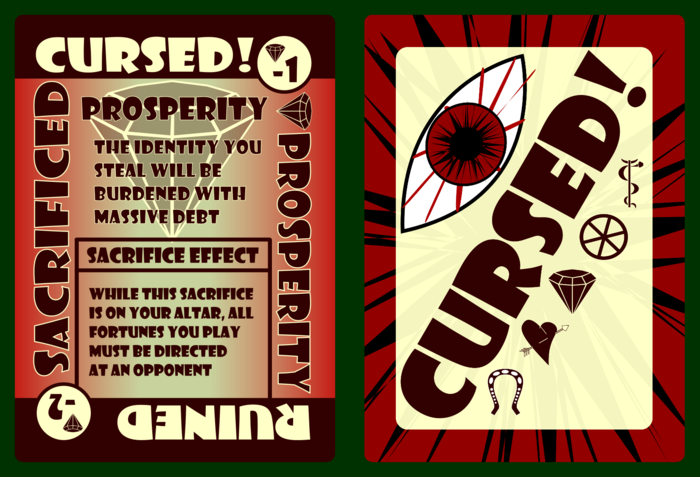 Our Cursed! Kickstarter Campaign has funded! Thanks to all of you for your support, we got 70 backers and just $3 shy of 170% of our goal. We're very grateful to all of you and have already begun finalizing art and rules to send to The Game Crafter for production.
We're going to do one more big day of playtesting with the final rules before printing, so if anyone is in the Boston area and wants to get in on some playtesting Memorial Day weekend, drop us a note in the comments or via Twitter.
UPDATE: removed the contact form, since all we were getting was spam.