Cursed!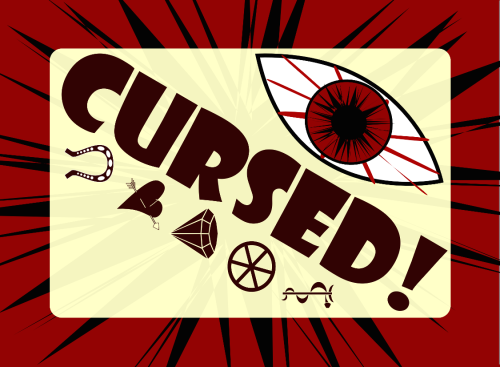 Cursed! is a card game of constantly shifting fortunes. Specifically, the fortunes that are told by your fellow fortune- tellers, who may have more power to shape the future than to simply see it.
Cursed! can be played with 2-6 players, and takes from 20-45 minutes. It can be played with children although some of the jokes may be more appropriate for teenage audiences and older.
We have successfully Kickstarted our first print run and are now shopping it around. If you'd like to take a look, the rules are posted here.
Cursed! is now for sale from The Game Crafter. Check out our store page.
Or with one click, just
6 Comments